The Big E — it's BIG!    Take one look at the photo on this page, and you have just a little taste of the size of this place and the thousands that attend it!
They had their largest attendance ever –  1, 639,527 people!  What does that mean for us?  We are thrilled to be invited and to dance at such an event.   We always do our demo in the New England Center, where you'll find the home of the 4-H,    as well as the most amazing pieces of handwork and quilts!
We did really well, the weather was a perfect late summer day, and we had a pretty decent sized audience, with a couple of toddlers who are always happy to bounce along to the music with us!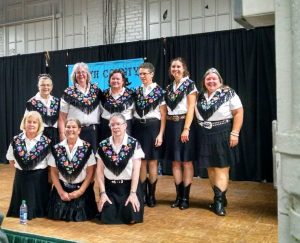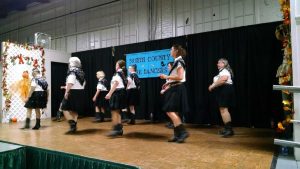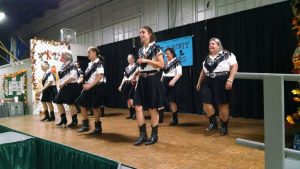 We generally go down a little early and enjoy the Fair ourselves – we take in some of the sights such as the famous butter sculpture, eat some fair food (baked potatoes and tater tots are some of the favorites), and maybe even get a little life advice!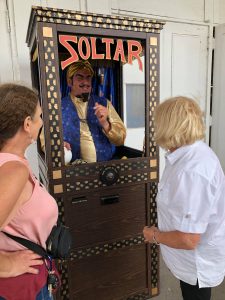 We're not done with 2019 yet though!!   Stay tuned for more as we switch to our Holiday programming – learning new dances to holiday music and entertaining at several of our local Senior Housing Centers in the month of December!
Happy Fall!